---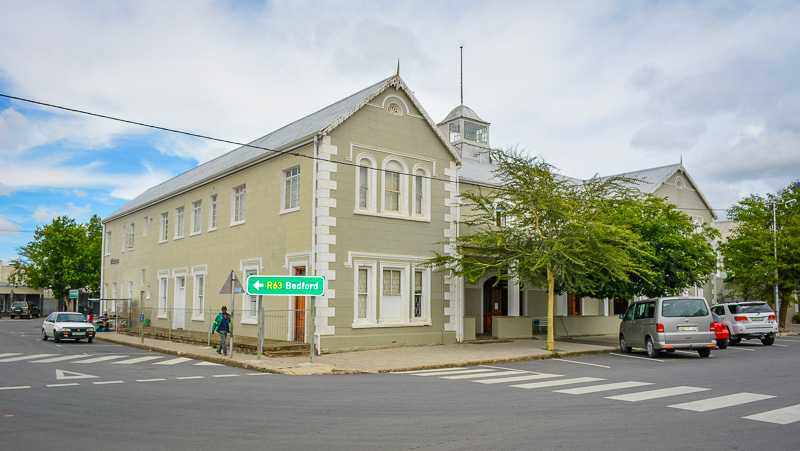 Accommodation - Restaurant - Conferences - Bars
Midgley's Hotel, standing in the heart of Adelaide in South Africa's Eastern Cape, is an historical hotel which has been carefully renovated so as to make it light and cheerful while retaining its old world charm of high-ceilinged spaciousness, solid wood furniture and fittings and generally gracious air.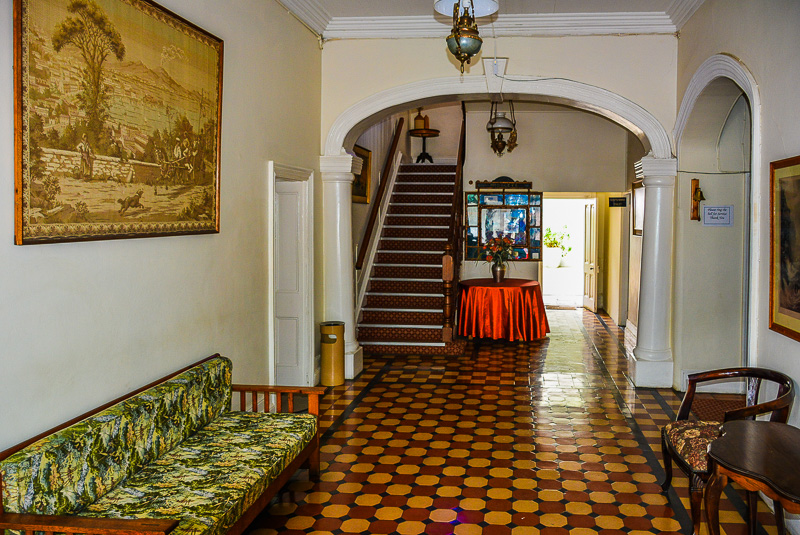 ---
A Brief History
The oldest portion of the hotel dates back to 1858 and faces onto the town square. It was built by the Midgley family as an hotel and has remained so ever since.
Since then the hotel has changed hands a number of times and has seen its ups and downs. Since the present owners took over in 2002, however, the "Grand Old Lady of Adelaide" has resumed its rightful place as the focal point of the town and the district.
In the old days there was stabling for guests' horses and passengers arriving by railway were met by horse and cart.
There also used to be two large oil lamps which served as a beacon for travellers approaching Adelaide at night before the advent of street lighting.
The charm of that bygone era surrounds the visitor of to-day.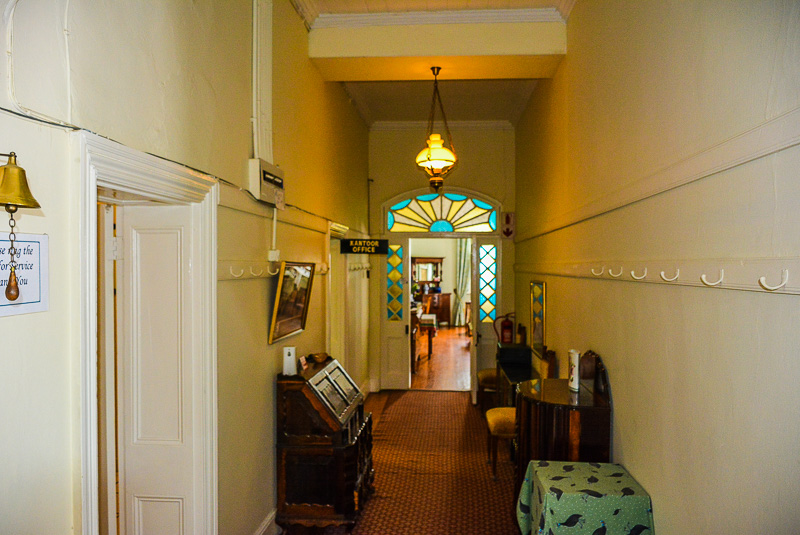 ---
The Accommodation
Midgley's Hotel offers 24 good, clean bedrooms. Three of these are family rooms. Many enjoy a pleasant outlook on the trees and gardens of the town square.
All the bedrooms have en-suite bathrooms with either a bath, a shower or both bath and shower.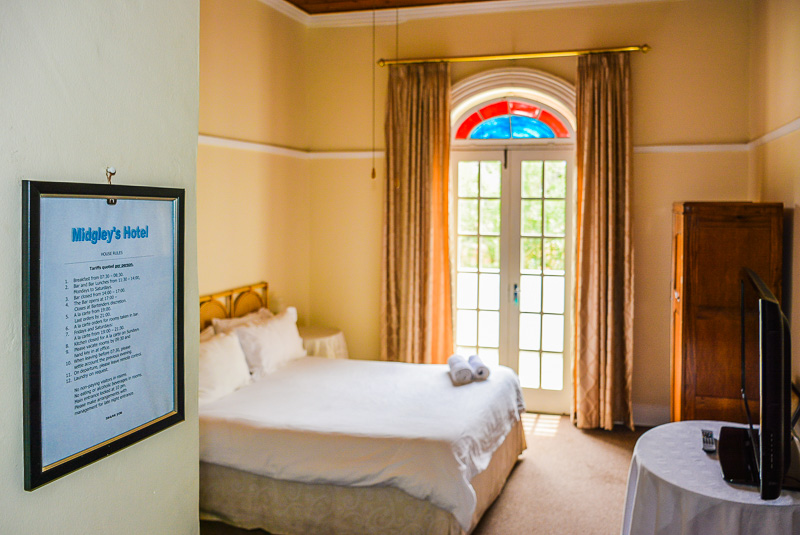 Whether you are a traveller just spending the night or a visitor exploring the town and district you will not be disappointed that you chose Midgley's.
---
The Restaurant
The dining room is large and airy and seats up to 60 people. It offers splendid a la carte meals to guests and visitors alike.
Midgley's Hotel prides itself upon its cooking and, Adelaide being part of South Africa's prime beef producing area, you will have to travel far indeed to find a steak or beef dish to equal what you will eat here.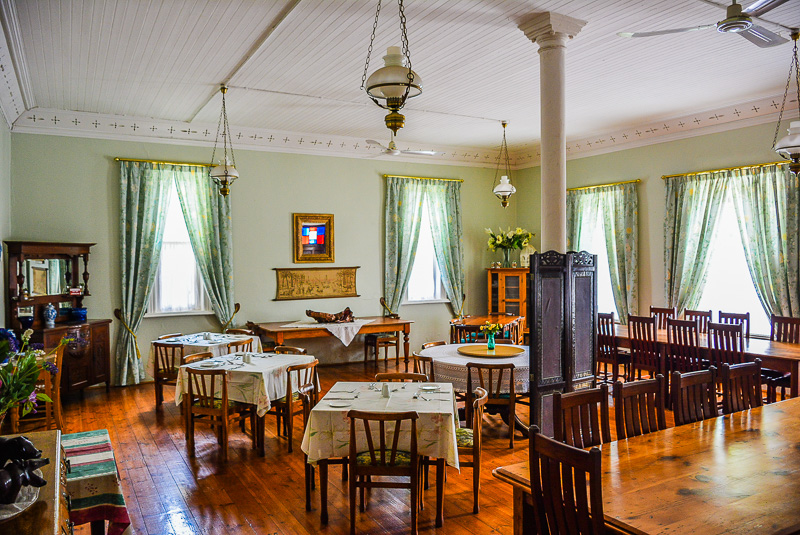 Functions and parties can be catered for.
---
Conferences
There are conference facilities for 25 to 30 people.
---
The Bars
The hotel has two bars. There is a convivial sports bar where you can meet the locals and also enjoy a meal from our restaurant.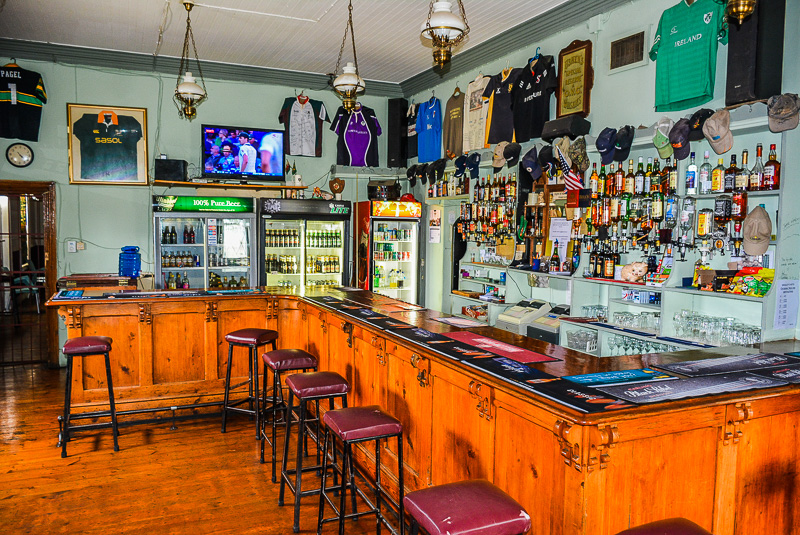 A ladies bar with a fireplace and wooden beams and nooks imparts a cosy atmosphere.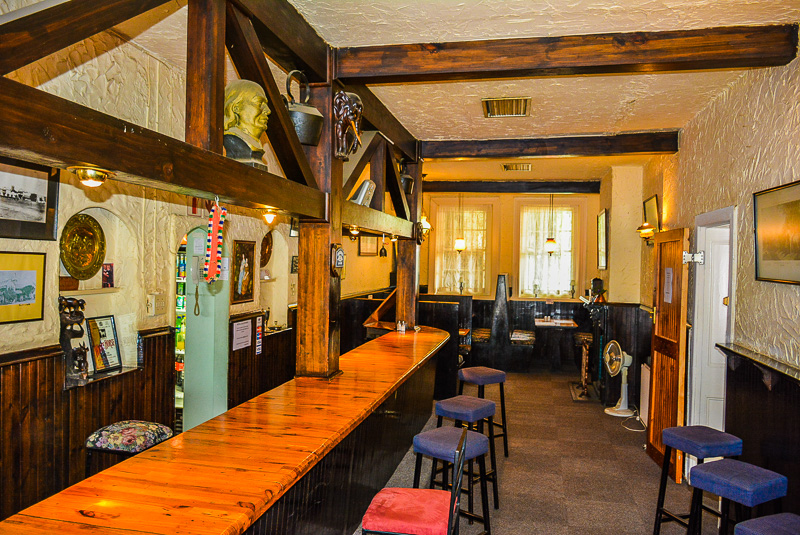 Enjoy a meal at either of our bars.
---
The Courtyard
In the heart of the hotel is a charming courtyard with palm trees where morning or afternoon teas and Sunday lunches can be enjoyed. Any visitor or guest wishing to eat al fresco is welcome to make use of the courtyard.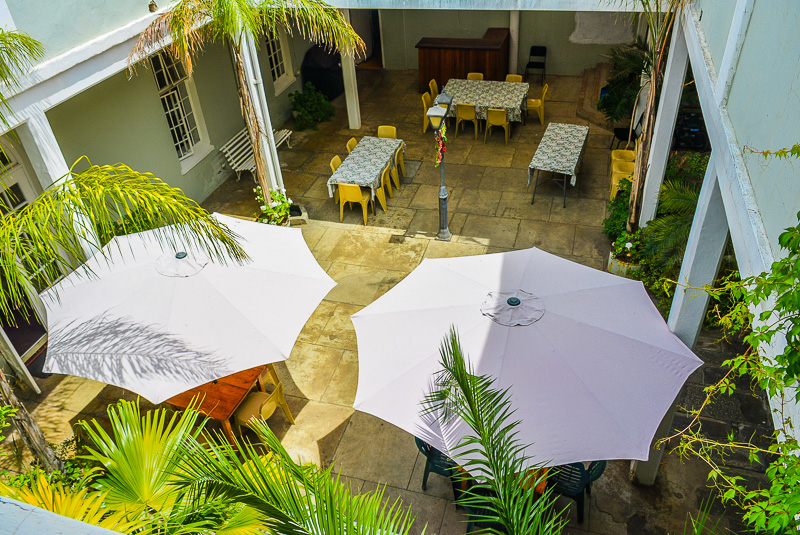 The courtyard is also ideal for parties and can accommodate up to 80 people.
---